New mentorship program and upcoming online mixer!
Plus we're hiring a Program Associate.
👍We're launching our 2022 Responsible Tech Mentorship Program! Apply now.
Building on our pilot Responsible Tech Mentorship Program that we have been learning from this year, we are proud to announce that we're accepting applications for our upcoming 2022 Responsible Tech Mentorship Program. This is a six-month program, starting in February, for highly-committed individuals that will be paired up with mentors while also learning from the larger cohort. If you are committed to reducing the harms of technology and ensuring that tech is aligned with the public interest, we'd love to have you involved!
👋Join our online Responsible Tech Mixer on Wed, January 12th at 1pm EDT
Here at All Tech Is Human, we specialize in uniting a broad range of stakeholders in order to co-create a better tech future. On Wed, January 12th we are doing another online Responsible Tech Mixer that is an informal gathering for the diverse array of people involved in the Responsible Tech movement. We'll have six breakout rooms for our mixer, so you can choose a small group conversation centered around a topic you are interested in. Insights from this mixer and the resources that are shared by the community will also help inform our upcoming HX (Human Experience) report that is arriving on January 30th! This report is being developed by our HX Working Group.
🔭We're looking for a Program Associate to join our team. Know of someone?
Our non-profit has been growing throughout the year, as we have added a mentorship program, Responsible Tech University Ambassadors program, held a Responsible Tech Summit and Responsible Tech University Summit, put together a large Slack group for the community (2.2k members), started a Responsible Tech Job Board, ran multiple working groups, and more. In the coming weeks, we will be adding two individuals to our team in order to help with community and knowledge management to further our mission around building the Responsible Tech pipeline. Our theory of change is that we can build a better tech future by greatly diversifying the types of individuals involved in the process. If that speaks to you or someone you know, check our the role below!
🤖 Let's change the images of AI. Check out the just-launched Better Images of AI, afree stock image library of more realistic images of artificial intelligence.
All Tech Is Human is a proud founding supporter of Better Images of AI, a new initiative aimed at making and distributing more accurate and inclusive visual representations of AI. How we currently portray AI has a tendency to mystify the process. Given that, well, all tech is human, it is time that we altered how we view AI and its impact on society.
🤔We don't just need technologists. We also need
tech-knowledgists
.
-All Tech Is Human | Write us at Hello / AllTechIsHuman.org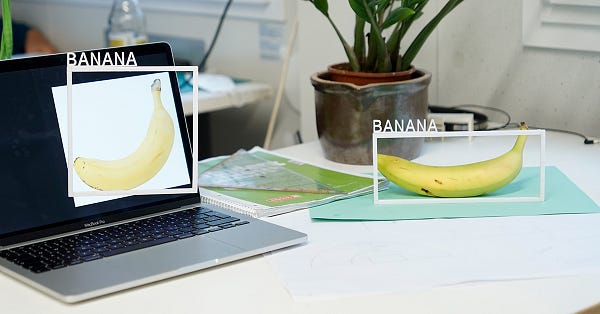 betterimagesofai.org
Better Images of AI
We are a non-profit creating more realistic and inclusive images of artificial intelligence. Visit our growing repository available for anyone to use for free under CC licences, or just to use as inspiration for more helpful and diverse representations of AI.